Antiquarian Books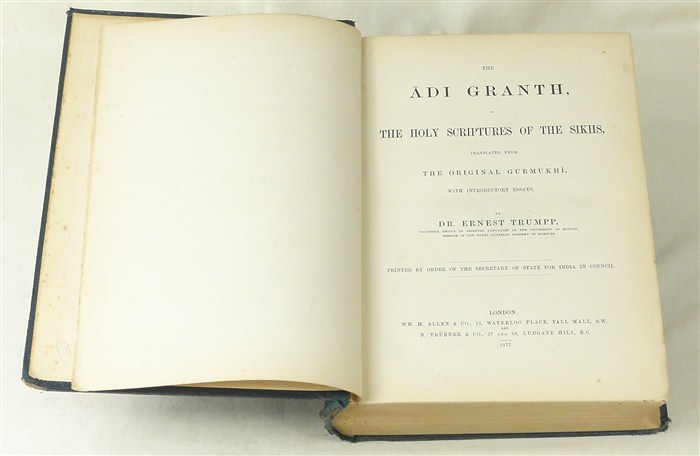 Adi Granth by Dr Ernest Trump
Reference Code: 8MN1251N
First edition of 'Adi Granth: The Holy Scriptures of the Sikhs'  the first English transalation by the German scholar Dr Ernest Trump in 1877.
Peter Bance Collection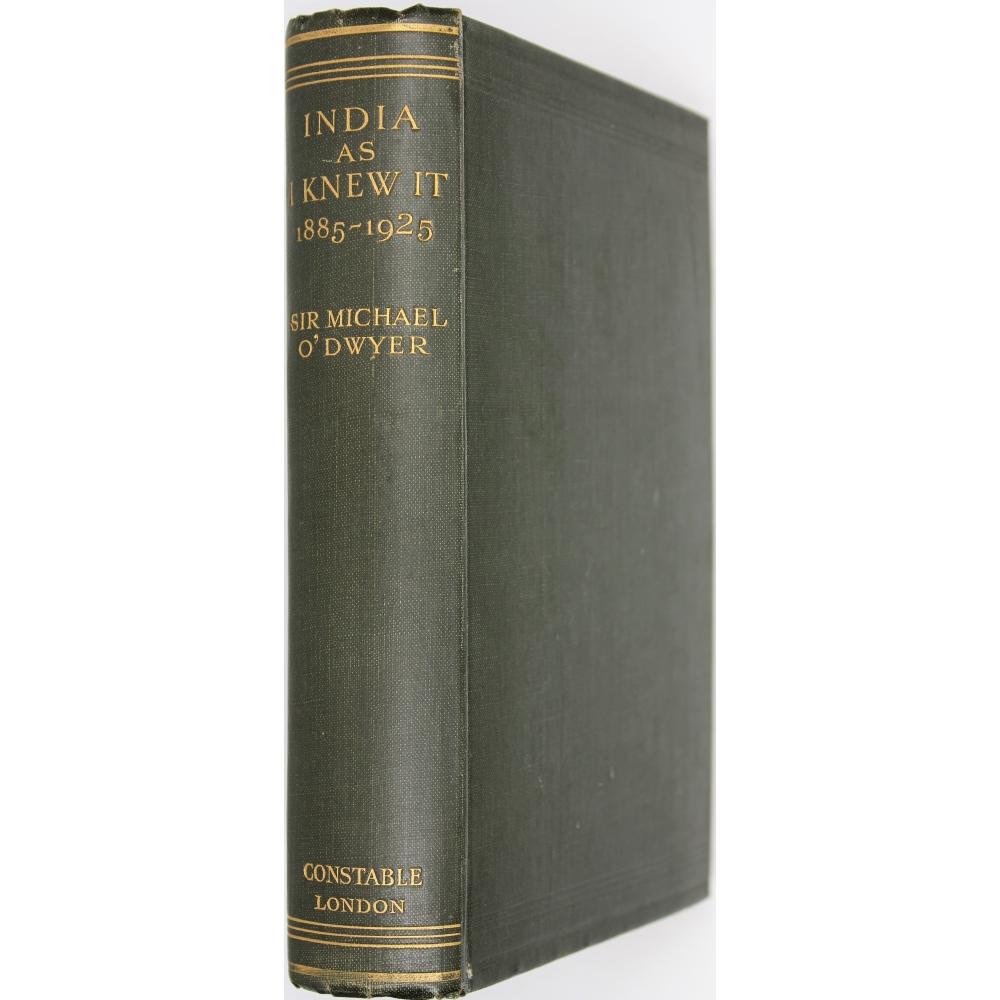 India As I Knew It
Reference Code: 8MN1251N
First Edition of Sir Michael O'Dwyer's biography where he defended the actions of General Dyer at Jallianwala Bagh. Signed personal copy with a later handwritten letter from O'Dwyer's wife loosely inserted, describing how her husband was shot.
35 Years in the East
Reference Code: 8MN1251N
Two volume set of Dr Johan Honigberger's time in Punjab. Honigberger was Court Physician to Maharajah Ranjit Singh. The first part includes his medical notes and herbal medicine treatmenst, whilst the second part is about the history and Court of Lahore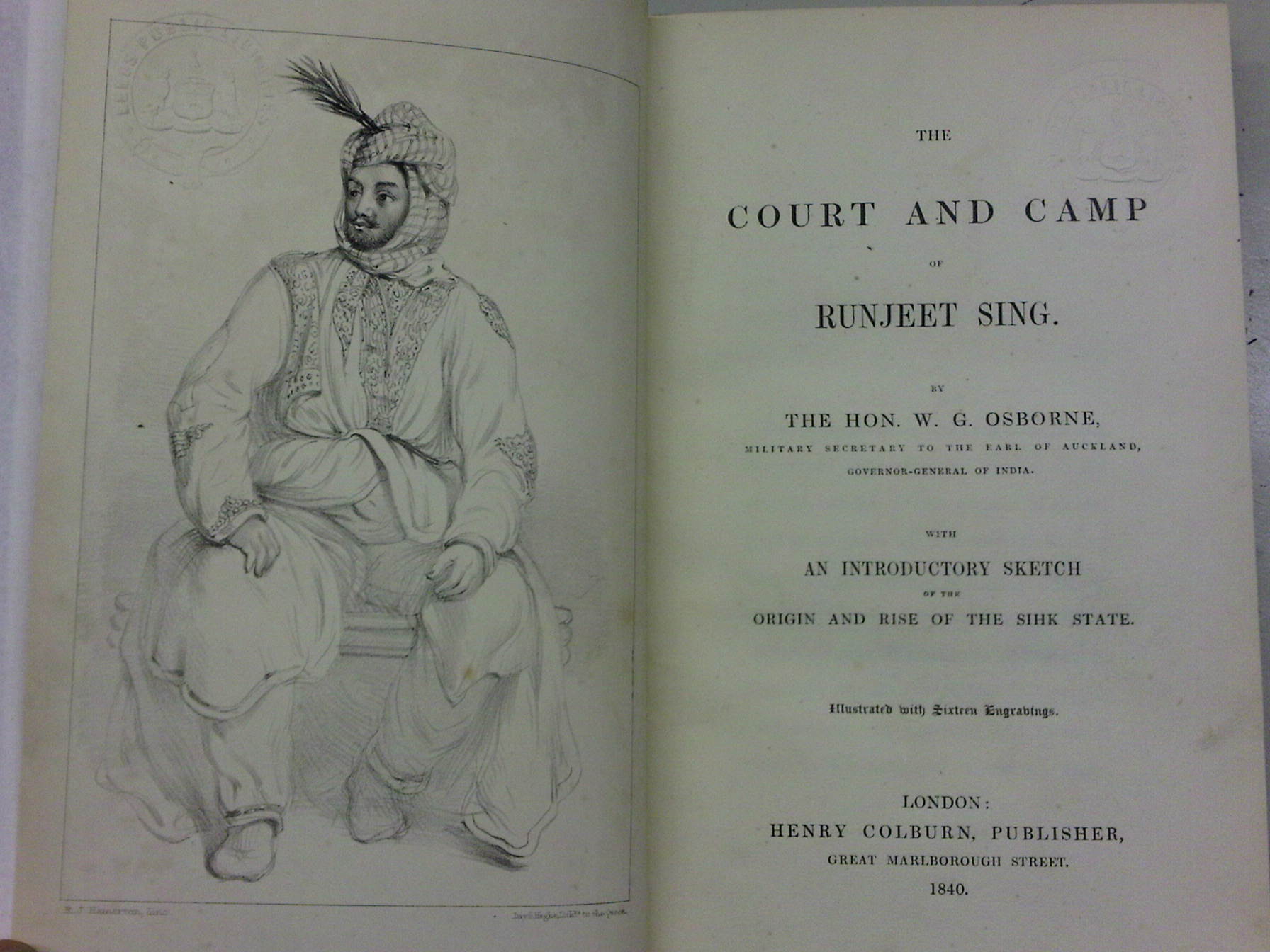 Court & Camp of Runjeet Sing
Reference Code: 8MN1251N
First edition of W.G.Osborne's record of his visit to Lahore as military secretary to Lord Auckland, the Governor General of India in 1837. The book was published in 1840 when Osborne returned to England by which time the Maharajah had died.
Peter Bance Collection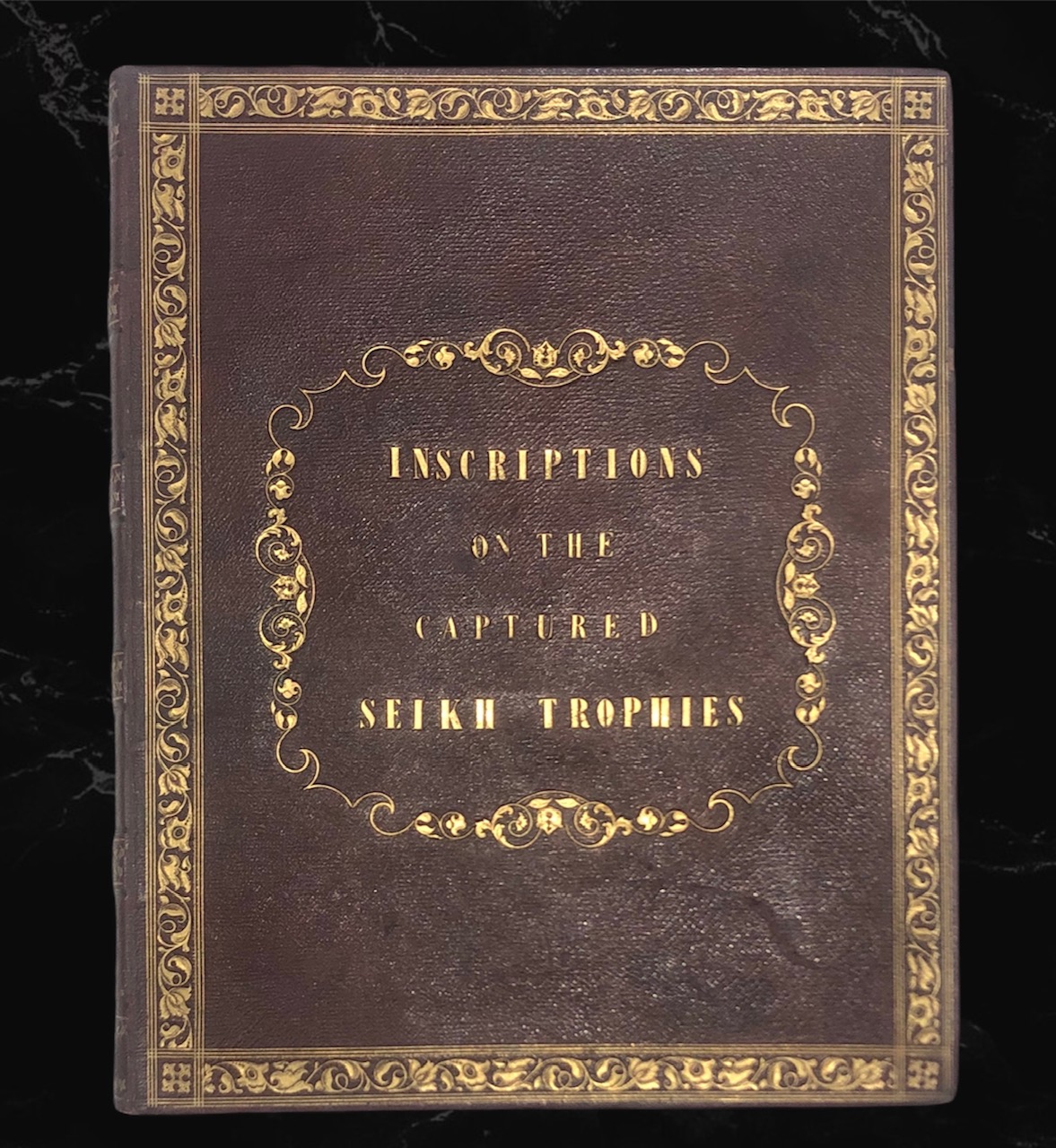 Inscriptions on the Seikh Guns
Ref: 4560
Inscriptions on the Seikh Guns Captured by the Army of the Sutledge 1845-46', With Plans of Ordnance Captured by the Army of the Sutledge by Captain Ralph Smyth, 1847
Capt Smyth of the Bengal Artillery, whose extensive research into the mechanics of the guns was published in these two volumes