London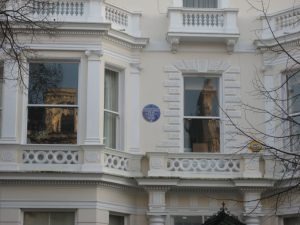 Maharajah Duleep Singh's London residence
53 Holland Park, Kensington
The Maharajah rented this house for as his London base. It was awarded the Blue Plaque to mark the Maharajah's residence. It is now a private residence, but can be viewed from outside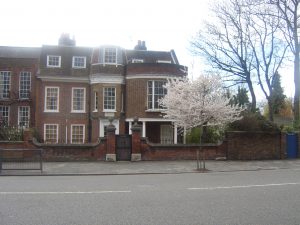 Princess Sophia's London Residence
Faraday House, Hampton Court
The former house of Sir Michael Faraday was given to Princess Sophia as Grace & Favour home by Queen Victoria in 1897.
it is now a private residence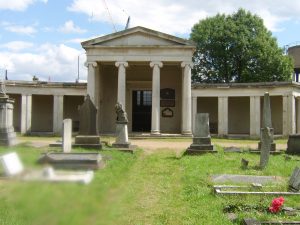 Dissenters Chapel
Kensal Green Crematorium, London
Maharani Jind Kaur's body was temporarily housed in the catacoombs beneath this chapel before being taken to India in 1864. A plaque to the memory of the Maharani unveiled in 2009 can be viewed on the outside wall of the chaepl
Open to the public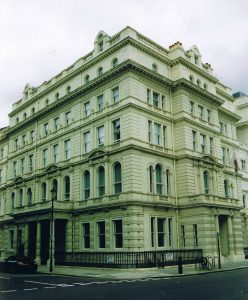 Maharani Jind Kaur's Residence
Lancaster Gate, London
In 1861 Maharajah Duleep Sigh rented this house for his mother when she arrived from Calcutta with him. Originally the house overlooked the park before the row of houses opposite were built in the 1880s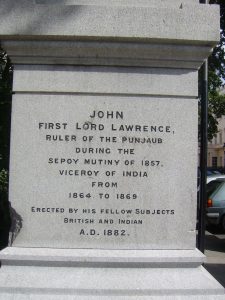 Monument to John Lawrence
Waterloo Place, London
The monument was built to John Lawrence who was Governor of the Punjab after it was annexed in 1849. He was later Viceroy in 1864.